Solicitor Meier-Bading's free helpline
in English
just ask your questions on the phone in English
Only at the usual fees for a telephone call to Berlin.
Mon-Thu 9 am - 3 pm British time (at other times
via Email
)
Tel:
+49-30-34060478
Written by
solicitor Thomas Meier-Bading
2017-10-06 at 22:11
automatic renewal at Parship
Parship: Here's how to fight unwanted automatic renewal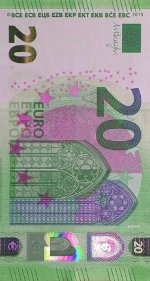 License: CC BY-SA 3.0
template: 636Buster
edited:
Thomas Meier-Bading
Even if you have only booked a 6-month package, PE Digital automatically extends the contract by 12 months at higher monthly rates. This way, the approximately 100 - 200 £ (each customer has his own price) can raise up to 800 or 1000.
No matter if you cancelled too late, after the renewal or not at all: in all cases the same rules apply.
6-month-packages:
The judges at the Hamburg District Court currently (October 2017) concur that at least the clause with the 12-week notice period is void if the original package was a 6 months one. Therefore the regular law applies (termination 14 days at the end of the month) and the automatic renewal by 12 months is void.
Affected customers get their money back and / or do not have to pay for the renewal. Unfortunately one must sue the PE Digital GmbH first, reasonably in Hamburg. The court usually issues default judgements against PE Digital, eg:
46 C 168/ 17 default judgement of 7/3/2017, PE has no claim on 937,90 € and has to reimburse all client's costs
25b C 223/ 17 default judgement of 8/10/2017, PE has to reimburse 597,60 € + costs + interest
48 C 241/ 17 default judgement of 8/17/2017, PE has no claim on 718,80 € and has to reimburse all client's costs
31c C 239/ 17 default judgement of 9/18/2017, PE has no claim on 718,80 € and has to reimburse all client's costs
Default judgement means: the opponent has not resisted. The prerequisite is that you put PE into delay, a template for putting parship into delay can be found below.
12- and 24-month-packages:
If, however, the contract period was originally more than six months, the judges in the various departments decide differently. I therefore recommend for these cases to pay the bill with the reservations of reclaim and to wait for the decision of a current appeal procedure at the Appeal Court of Hamburg to file number 320 S 50/ 17. Of course don't forget to cancel.
if Parship did not accept your notice sent by e-mail:
Earlier, PE Digital did not accept your e-mail-notice, although the BGH decided against this practice. This sometimes leads to follow-up contracts for a third year. In these cases you can claim the amounts paid for the years 2 and 3. Proceed as described above for "6-month-packages".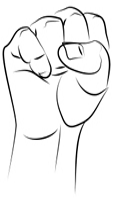 What to do?
If Parship unwarrantedly claims money from you or refuses the reimbursement you should first set them a deadline (see model letter delay parship) and reclaim the amount or demand the renunciation of the rest. Parship will then refuse to pay or to waive their claim. They get thus into delay. This step is important for getting your lawyer's fees refunded later.
Then you hire us. We'll give them one more extrajudicial chance and then sue them in Hamburg. The lawsuits mentioned here usually proceed without problems. No need for you to come to Hamburg. Parship also reliably reimburses the lawyer's and court's fees.
Please contact the

free helpline or helpline@meier-bading.de for further information.
What you should not do
If you do not need it urgently or if you have legal expenses insurance: do not reverse the direct debit. You risk Parship sueing you in your country. Under no circumstances should you rebook money from your bank account PayPal had charged. Do not call Parship on the phone! Always calculate a specific end date for deadlines (not "in 14 days" but e.g: "until December 31st")
Template Parship delay
Please adopt the brackets and XXX. Send this to PE Digital by e-mail and demand a receipt. If they've not sent a receipt within 2 days, send a registered letter. Copy txt directly to you email- pls. adopt.
Date [today]
user code: XXXXX

Dear Sir or Madam,

on 20XX-XX-XX you renewed my original contract
20XX-XX-XX with the user code XXXXXX, which I do 
not agree with. I am hereby as a precaution 
exercising my right of withdrawal and opting out 
from all possible next renewals. I also cancel according to § 627 BGB.

[if YOU want money from Parship:]

Please reimburse the amount of XXX €/£
paid by me.

I expect the fulfillment of my claims on or 
before the date of 20XX-XX-XX. If the total 
balance has not been paid to me by the
specified date, I will contact a lawyer.

[or: if Parship wants the money from YOU:]

Please waive all your claims.

I expect the fulfillment of my claims on or 
before the date of 20XX-XX-XX. If I don't 
receive a positive response by the
specified date, I will contact a lawyer.

Best regards


[name]
[address]

Bewertung für diese Seite
Rating for this site
This page

has an average of 5 out of 5 based on a total of 1 ratings
poor perfect