Solicitor Meier-Bading's free helpline
in English
just ask your questions on the phone
in English
Only at the usual fees for a telephone call to Berlin.
Mon-Thu 9 am - 3 pm British time (at other times
via Email
)
Tel:
+49-30-34060478
Parship - unexpected costs
Parship: the same problems everywhere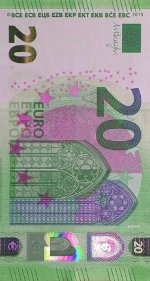 License: CC BY-SA 3.0
pattern: 636Buster
edited: RA
Thomas Meier-Bading
The online platform Parship is operated by the PE-Digital GmbH, Hamburg. Repeatedly the following problems arise:
In the case of cancellation within 14 days, a compensation is calculated on the basis of the contacts arranged, which leads to absurdly high amounts.
The contracts renew automatically and at higher monthly rates and sometimes with longer durations.
In the past, cancellation by e-mail were not accepted.
All of these practices are unlawful and have repeatedly been the subject of court proceedings.
Any money that has been wrongfully paid may be reclaimed from Parship, even after years as long as they are not barred by limitation. PE Digital has to reimburse the client's lawer- and court-fees.